OeHealth - Laboratory Management
Perform laboratory tests now in a more seamless manner with oeHealth's Lab Test module which comes with 9 most widely used lab tests and with predefined parameters already in the package.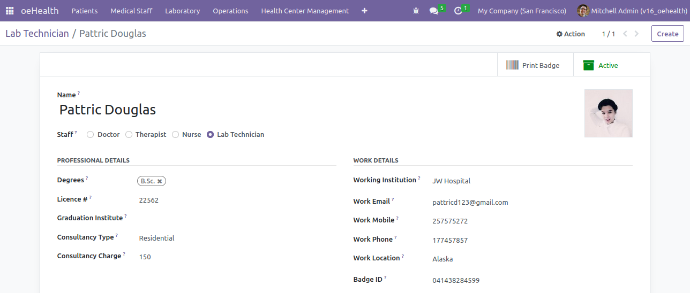 Configure Lab Technician
Configure Lab technician who will be responsible for conducting lab tests.

Record all the necessary details pertaining to lab technician like personal details, qualifications, contact details, availability and consultation charges.
Create Lab Requests
Generate request for lab tests with "Lab Requests" and add required samples taken to perform the test.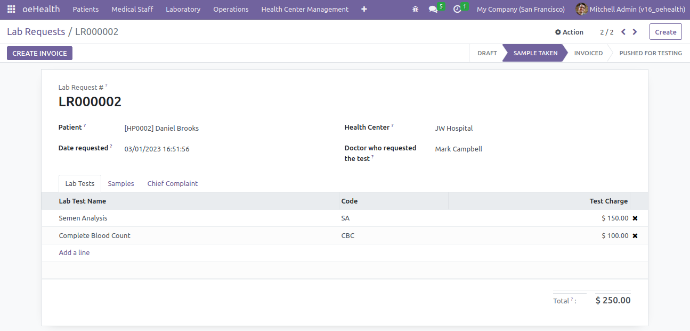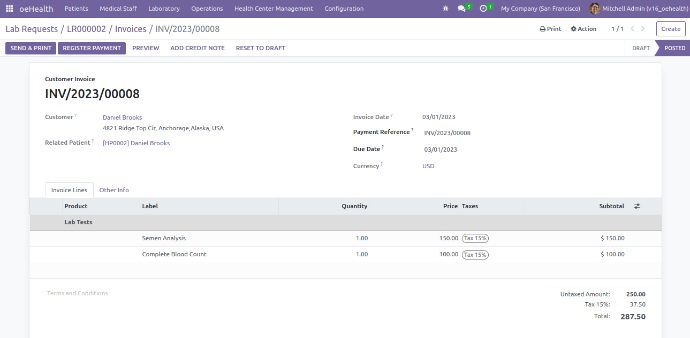 Raise Invoice
Once the lab request is made, invoice can be raised for it.
Conduct Lab Test
After the Lab request is made and invoiced, the request can be then "Pushed for Testing".

Once "Pushed for Testing" is made, the request is up for Lab Test.

After the Lab test is performed then result and diagnosis can be mentioned based on the test.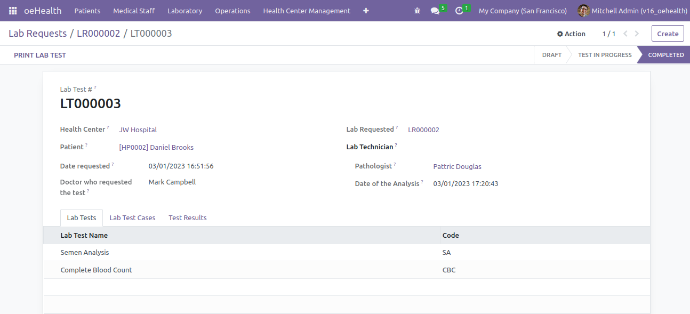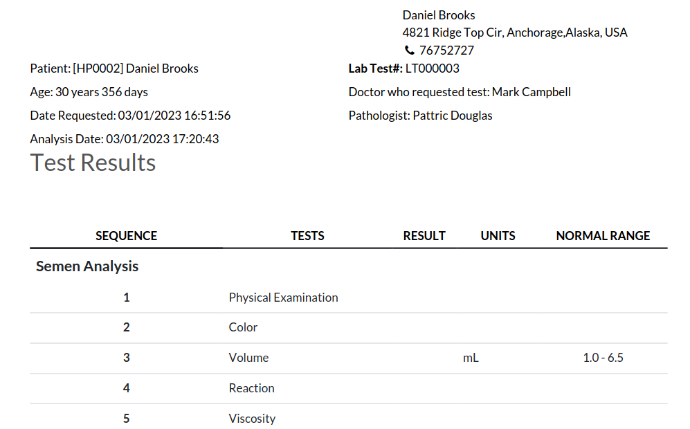 Print Report
Print the lab test report

Configuration Settings
Configure or edit required changes for lab tests from "Configurations" tab.