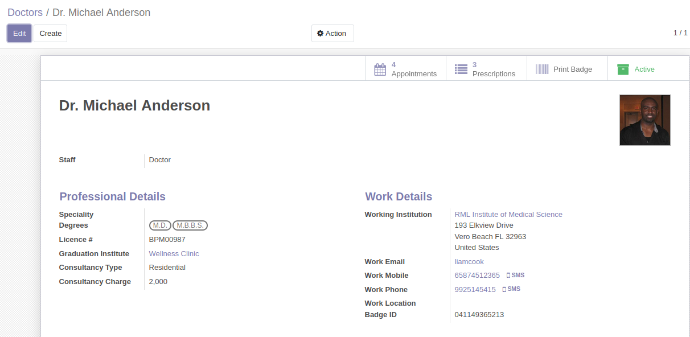 Manage Staff Operations
Configure all the medical staff personals in oeHealth such as Doctors, Nurses, Therapists and Lab technicians.
Record their entire necessary details and manage their HR and Payroll activities.
Availability
Check the availability of medical staff and allow them to manage and schedule their appointments.
Assign them their tasks based on their availability.

HR & Payroll Management
Register your staff with their full personal and education details.
Assign them appropriate staff type and roles to manage their access rights inside system.
Define their work contracts, salary structures and all kinds of Payroll management related activities for a smoother financial records management of the employees.
Manage attendance, allowances, bonus and other HR activities.
Dedicated Portal
oeHealth contains dedicated staff portal to check on assigned tasks for a smooth patient treatment management.
Staff can access various oeHealth features based on assigned roles.
Dynamic schedule calendar based on IPD admissions & OPD operations
Secure and fully controlled staff access management.